The West Bridgford and District Local History Society was formed in 1976 to cater for the growing interest in local history and since then has been active in the historical study of West Bridgford's institutions, people and buildings.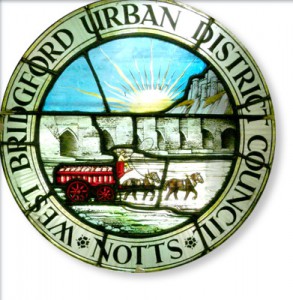 The picture in our logo is of the stained glass window placed in Bridgford Hall by the West Bridgford Urban District Council in about 1925, and shows a laden cart pulled by two horses fording the River Trent, with the old Trent Bridge behind and Nottingham Castle in the top righthand corner.
Meetings are held at 7.30pm on the first Friday of each month between October and April in the Lutterell Hall (formerly the West Bridgford Community Hall), Church Drive, West Bridgford, when talks are given on subjects of local history interest. Outings to places of historical interest are arranged during the summer months. Our Chairman, Peter Hammond, is available to give talks to other societies and organisations on a variety of subjects.
The Society also encourages research into local projects and has published a Local History Trail of West Bridgford, a Bibliography of West Bridgford, and, in 1991, Aspects of West Bridgford's History. In 2007 three members, under the guidance of the late Dr David Mellor, published Aspects of West Bridgford No 2. Members such as Geoffrey Oldfield, Peter Hammond and the late Dr David Mellor have carried out research on West Bridgford resulting in the production of books and talks. In addition, due to the efforts of the late David Mellor, a display board was erected in Gordon Square giving information about a former resident, Horatio Davies.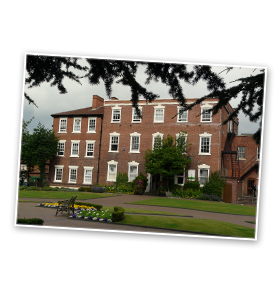 In 2011, three members began the Loughborough Road project investigating the houses within the Trent Bridge Ward, i.e. architects, individual families, etc
The Secretary would be grateful for the opportunity of copying any photographs, documents or other material of local interest which members may obtain.
The Society is affiliated to the Nottinghamshire Local History Association.
Visitors are welcome to attend our talks, details of which can be found on our Events page.
Membership is open to anyone interested in local history. For details see our Membership page.