Click on the highlighted links below to be taken to video and other sources elsewhere on the internet.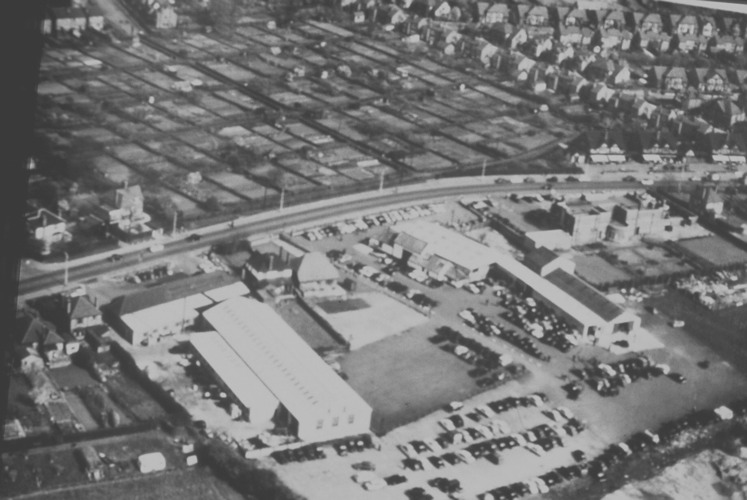 This photograph, taken in the early 1960s is an aerial view of Padley's Car Auctions, next to the Wolds Hotel on Loughborough Road. Not long afterwards, it became the site of England's first out-of-town superstore.
The youtube video below gives an overview of the history of the GEM superstore, and the ASDA one that superseded it.
GEM opened on 7th November 1964 and was reported by Pathé News and on TV.
A giant cake, in the form of a model of the store, was made to celebrate its first anniversary.
Within a few days of that first anniversary, GEM welcomed its millionth customer, who was rewarded with a "trolley dash", shown on TV. Her daughter later recalled the event for the Nottingham Post.
Paul Whysall, of Nottingham Trent University, has written a comprehensive history of GEM at West Bridgford, including a consideration of its impact on local shops and why GEM failed to be successful.
GEM sold out to ASDA in 1966, who still operate a store on the site. However, the GEM branding remained for a while, as can be seen in this footage of a bomb scare in 1967.
The BBC has a video describing how ASDA transformed GEM into a successful store.