These two windows, near the font, have the themes of bringing children to Christ and of baptism.
The window (18)  on the south wall has the words "Suffer little children to come unto me" (Luke 18:16). The main lights depict Christ in the centre, surrounded by children, with two mothers who have brought their children to Him.
At the foot of the window is the dedication: "To the glory of God and in memory of Henry and Clara Ogle. This and the adjoining window were given by their daughter."
The windows were dedicated at a special service on Sunday, 29th April 1934. Henry Ogle had been a member of the Southwell Lodge of Freemasons, and the service was held to dedicate both these windows and also the Austrian oak screen forming the inner porch of the church, which was a gift of the St Giles Lodge of Freemasons.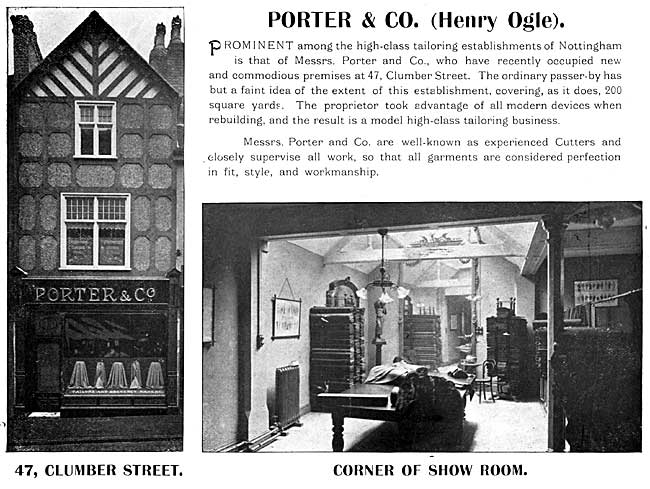 The dedication was made by the R. W. Bro. the Rev. Canon H T Hayman, Prov. Grand Master of Nottinghamshire.1 Nearly 400 Freemasons attended the service; the officers and members of the various lodges assembled in the Parochial Hall and processed to the church in their masonic clothing.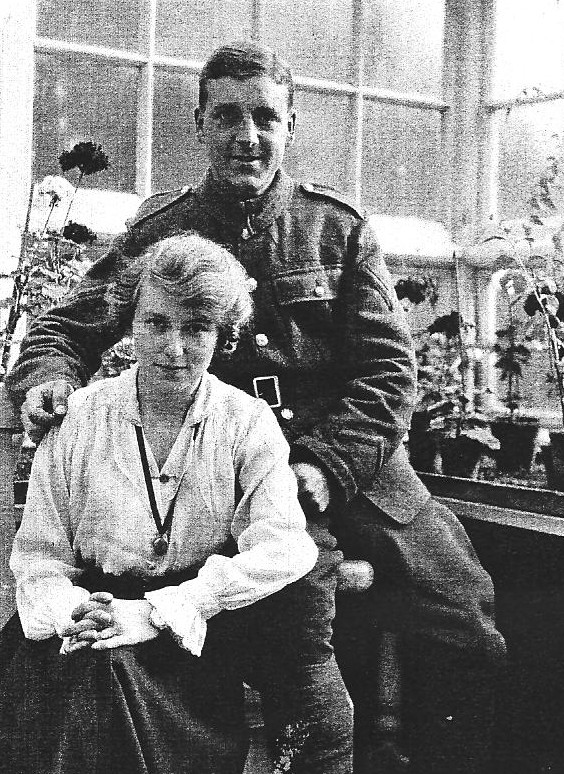 Henry Ogle had died on 27th March 1917.2 He was a tailor, owner of Porter & Co at 47 Clumber Street, Nottingham.3 His wife Clara (née Billyeald) had died on 14th April 1932. Their daughter May (known as Maisie) married Ernest Cyril Roe in 1918.
The photograph shows Maisie and Cyril in May 1917.
The window (19) on the west wall shows John the Baptist holding a lamb. Above the figure are the words "Behold the Lamb of God".
Both these windows eere deigned by Harry Grylls.4
References
1. Nottingham Evening Post 30th April 1934
2. Nottingham Evening Post 29th March 1918
3. Walter H Haubitz Nottingham … Past and Present pub 1902
4. Church Guide from 1950s