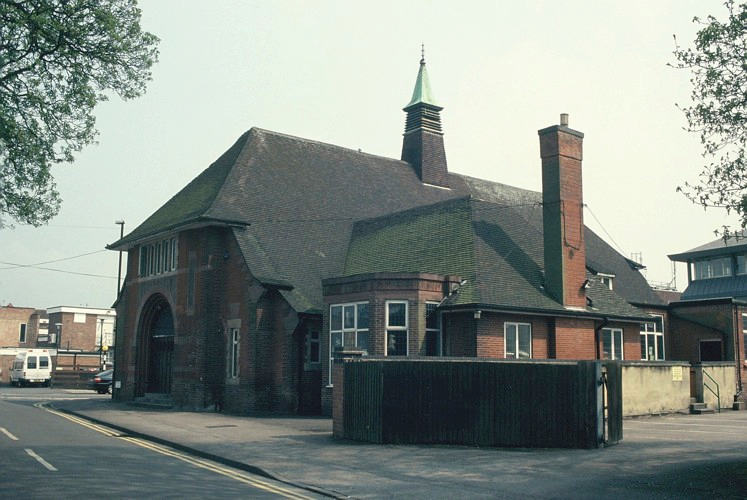 Meetings usually take place at 7.30 pm on the first Friday evening in the month
from October to April in the Lutterell Hall (formerly West Bridgford Community Hall)
on the corner of Church Drive and Bridgford Road, West Bridgford, NG2 6AY
which has its own car park.
Friday 6 October 2017
Mints of Nottingham and Derby
Andrew Knighton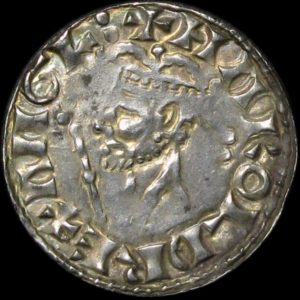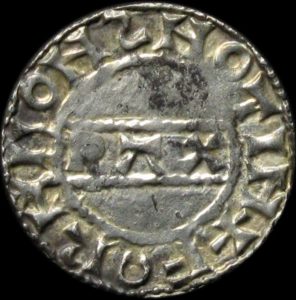 It was during Aethelstan's reign (924-939 AD) that a grand synod at Grateley, near Andover in Hampshire was held and it was decided that the whole coinage of the realm should be uniform and should bear the King's portrait only. It was also agreed that money should only be minted in a town and each burg was entitled to one moneyer but certain places, on account of their importance, were entitled to two or more. Nottingham had two, London eight, Canterbury seven and Winchester six. The fact that London, Canterbury and Winchester were the greatest cities in the kingdom shows how important Nottingham must have been too. Derby was also a very important trading place and had several moneyers striking during Aethelstan's reign. Minting of coinage of the realm continued in Nottingham and Derby for over 200 years, only ceasing during the reign of Stephen (1135-1154 AD).
The coin shown is a silver penny that was struck in Nottingham in 1066 during the very short reign of Harold II. The obverse shows a portrait of Harold II facing left with the legend, going clockwise from 12 o'clock, reading: + HAROLD REX ANGL: (Harold, king of England). The reverse, from 5 o'clock, again going clockwise, reads: +FORNA ON SNOTIN (Forna of Nottingham) which means Forna of Nottingham struck this coin.
The talk gives a well-illustrated brief history of both the Nottingham and Derby mints.
Friday 3 November 2017
Nursing on the Home Front in WW1: Radcliffe on Trent and West Bridgford
Rosemary Collins and Marion Caunt of the Radcliffe on Trent U3A Group
The 94th Voluntary Aid Detachment was set up in Radcliffe before WW1. After war was declared, most of the nurses in the detachment worked either in Nottingham or West Bridgford. Some of them returned to work in Radcliffe at Lamcote Auxiliary Hospital for officers when it opened in April 1918. There are several interesting stories concerning women from the 94th VAD, including those of Claire Birkin, commandant, who opened her home, Lamcote House, as a hospital, and Grace Durant, who served in Malta. There is also Daisy Newbury among the women who nursed in West Bridgford: she was from the 95th VAD which comprised women studying at Nottingham university.
This photograph shows patients and staff outside Lamcote Auxiliary Hospital for Officers, Radcliffe on Trent, 1918/19: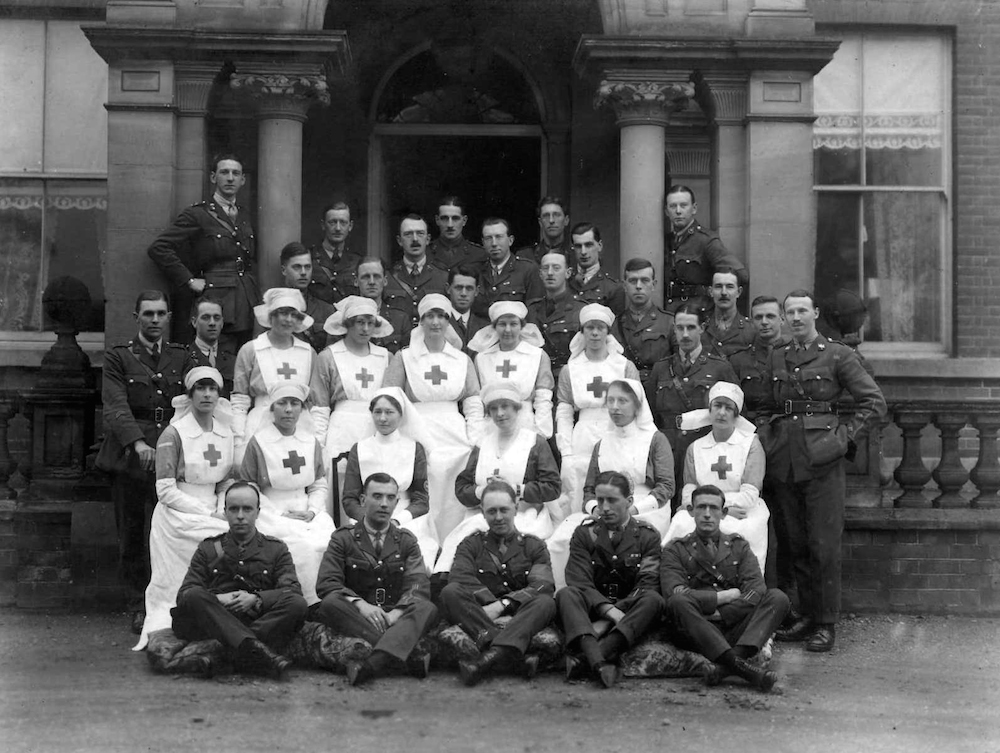 Friday 1 December 2017
Nottingham and the Luddites 200 years ago
Peter Hammond
Friday 5 January 2018
Travelling Between West Bridgford and Nottingham by Horse Bus and Tram
David Astill
Friday 2 February 2018
AGM followed by
A Bridgford Boy
Mick Barrett
Friday 2 March 2018
Detecting the History and use of Church Buildings and Towers
Dr Chris Brooke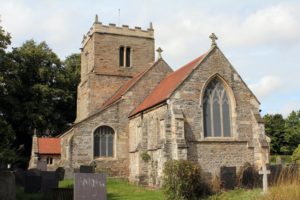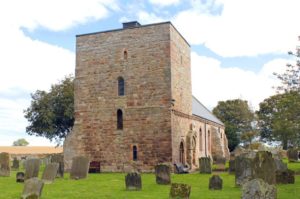 Dr Brooke will explain the technology that is used to reveal hidden wall paintings and to decipher apparently illegible inscriptions, using examples from local churches. Incidentally, he will also describe the many uses of church towers.
Friday 6 April 2018
Nottingham on Sea
Bob Massey
A dip of a toe in the water, into the  history of Skegness with pictures and movie clips from its beginnings in Viking times up to the present day.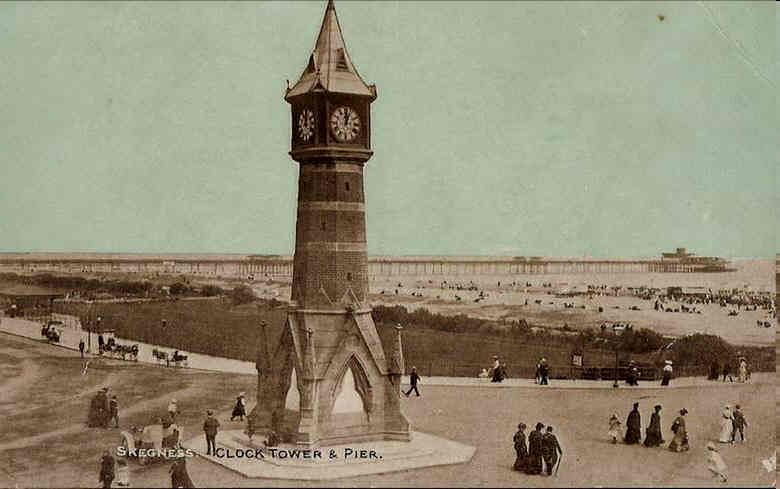 Visitors are welcome at all our talks.