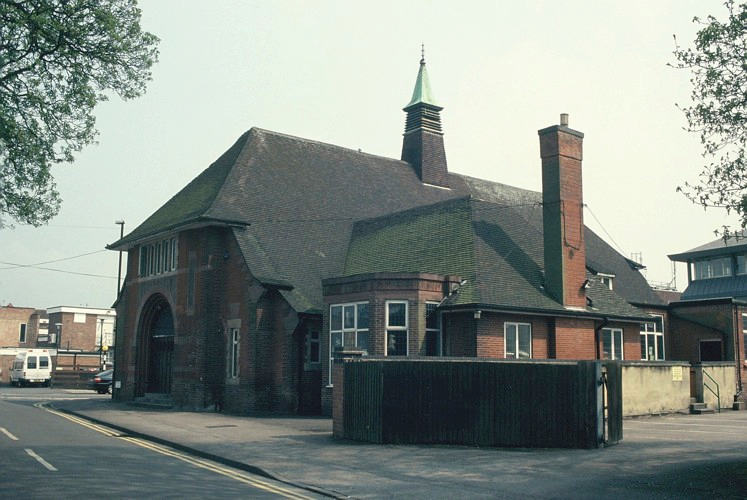 Meetings usually take place at 7.30 pm on the first Friday evening in the month
from October to April in the Lutterell Hall (formerly West Bridgford Community Hall)
on the corner of Church Drive and Bridgford Road, West Bridgford, NG2 6AY
which has its own car park.
Thursday 22 June and Thursday 27 July 2017
Sherwood Forest Bus Tour
Following Andy Gaunt's talk in April members and friends are invited to come aboard the Sherwood Forest Bus Tour in a vintage London Transport Routemaster bus. Choice of dates!
Depart 9.15 am outside the Co-op on Bridgford Road (northbound) and 9.30 am outside Nottingham Playhouse. We expect to return by about 5.45 pm.
Cost: £17.50 per person. There are ample refreshment and toilet stops throughout the day. More details at: http://mercian-as.co.uk/sherwoodbustours.html. Please send cheques made payable to the West Bridgford & District Local History Society to the Treasurer: David Dunford, 181 Musters Road, West Bridgford, Nottingham NG2 7DQ
Friday 6 October 2017
Mints of Nottingham and Derby
Andrew Knighton
Friday 3 November 2017
World War I – research on local families and hospital war work
Radcliffe on Trent U3A Group
Friday 1 December 2017
Nottingham and the Luddites 200 years ago
Peter Hammond
Friday 5 January 2018
Travelling Between West Bridgford and Nottingham by Horse Bus and Tram
David Astill
Friday 2 February 2018
AGM followed by
A Bridgford Boy
Mick Barrett
Friday 2 May 2018
Detecting the History and use of Church Buildings and Towers
Dr Chris Brooke
Friday 6 April 2018
To be advised
Visitors are welcome at all our talks.